aizle ignites innovation
Prove ideas, build, and release new products with confidence, safety, and speed. Break through barriers to innovation with our proven synthetic datasets.
aizle is Smart Data Foundry's synthetic data engine, designed to accelerate your innovation using high utility synthetic data with no privacy issues.
Get in touch
Supercharge innovation
Speed
Achieve a swift proving of value to clients, users, and investors. When real data is scarce, and time and resources need prioritised, aizle closes the data gap. Develop new products, accelerate prototypes and machine learning pipelines, exploit emerging market segments, and test new customer concepts.
Confidence
Obtain clarity and fast feedback when the path ahead is uncertain. aizle allows for more effective code development, scaling and testing, allowing you to push forward to market faster, and with greater confidence. Iteratively develop products with reassuring efficiency and faster feedback cycles.
Collaboration
Benefit from the safety and high utility of aizle datasets. Bring together diverse expert problem solvers for sandboxes and hackathons. Open data environments to test and prototype technological solutions and break the cycle of complex and siloed datasets.
Risk Management
Access safe, complete and unbiased data to experiment with when real data is too private or sensitive to share and use freely. Test your security, compliance, and data integrity processes, without exposure to high consequence risk events, and stay within your own and regulatory data governance frameworks.
Leverage the power of aizle to overcome innovation challenges
Enable safe collaboration in a world of complexity
Achieve your strategic innovation ambitions, powered by safe synthetic data.
Unlock opportunities with internal and external partners for new proposition development
Better understand the path through the gaps and barriers blocking your strategic innovation objectives
Explore solutions to real-world problems with synthetic data that is safe and easy to share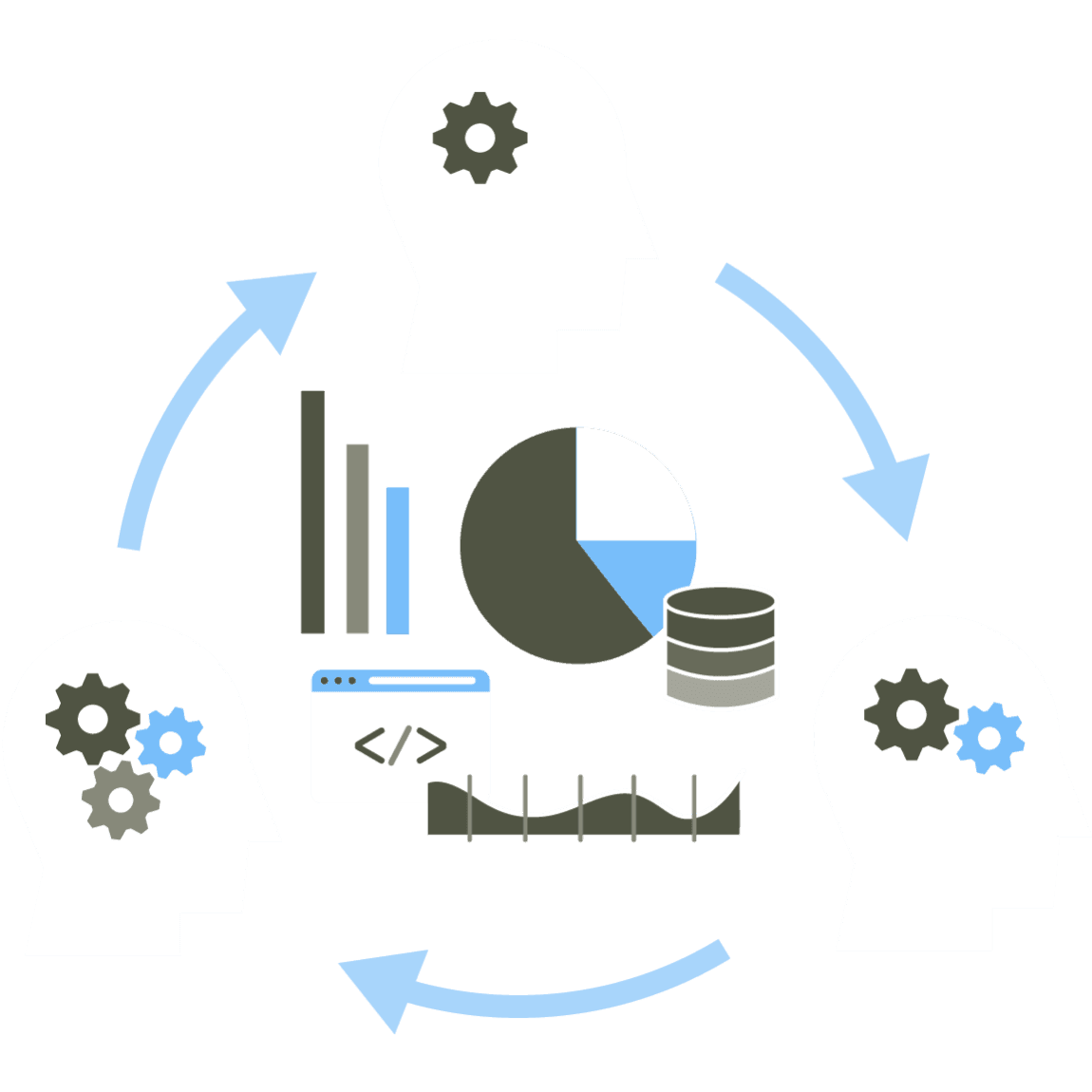 Prove the value of new product and technology concepts
Drive faster technology and product investment decisions with more confidence. Use synthetic data to define transformational opportunities, solve the big picture problems, and execute on the jobs to be done.
Quickly create and assess new propositions in response to emerging customer, technology, or regulatory needs
Enable data-driven evaluation of opportunities – before you commit time, money, and resource
Accelerate your feedback loop, reducing your time to market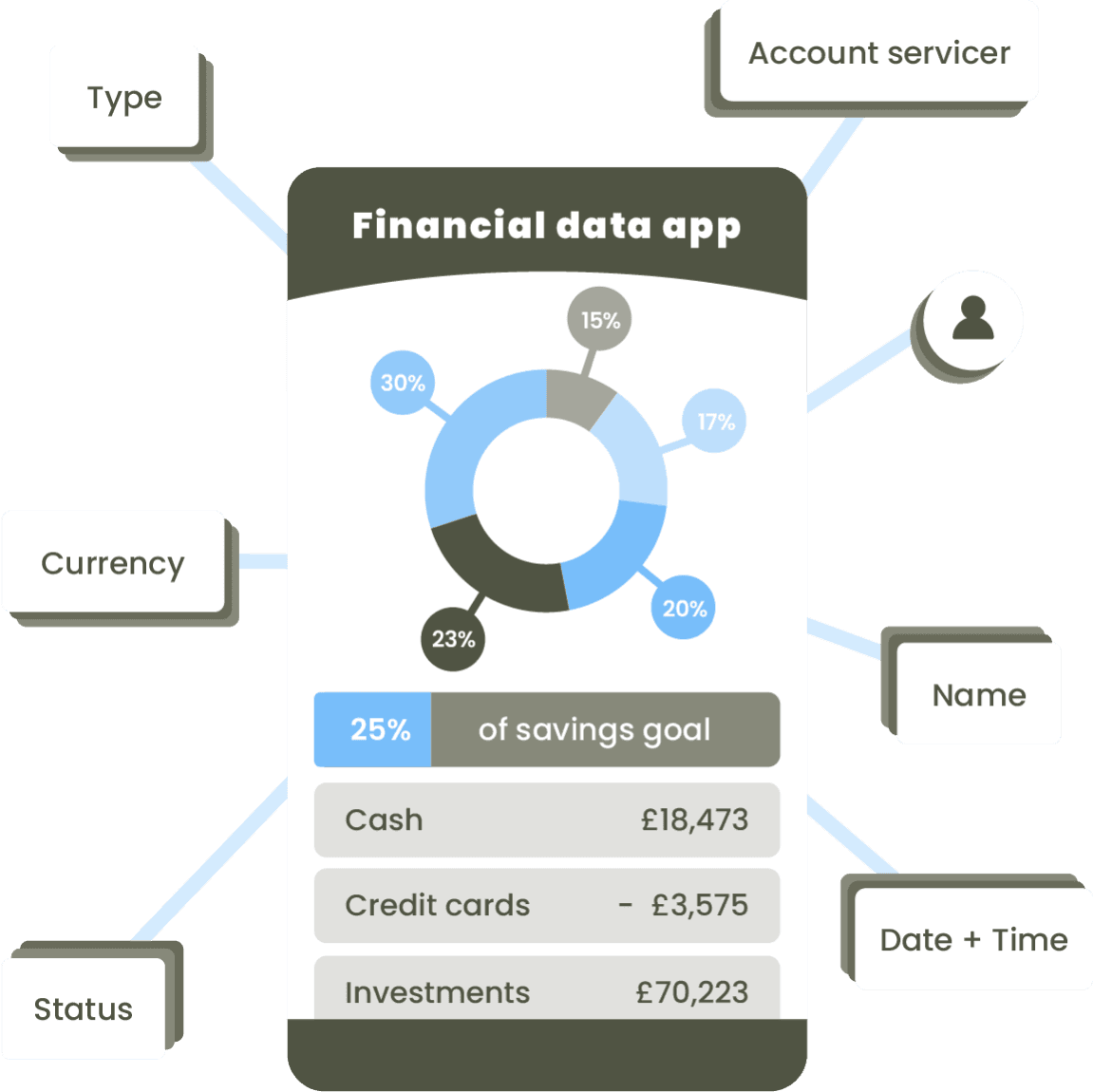 Increase certainty in your data systems and processes
Use synthetic data without gaps or bias as the core building block to build prototypes and test models.
Build out your mission-critical algorithmic and Machine Learning processes
Identify possible bias and blind spots in your decision-making
Refine and validate your business model hypotheses and stress-test scenarios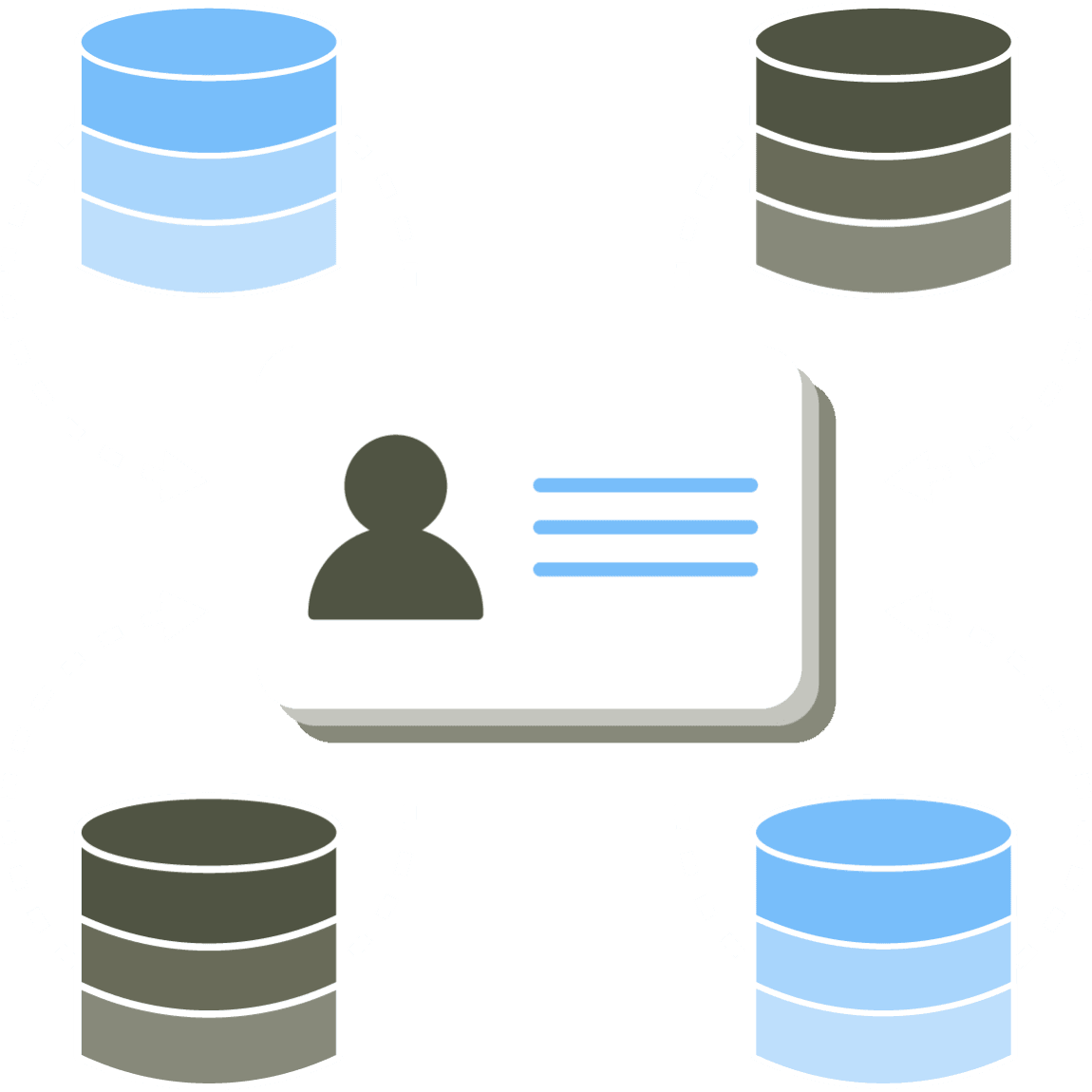 Accelerate go-to-market velocity
Get your proposition in front of your customers, faster. aizle synthetic data propels you to launch quickly, confidently, and cost-effectively.
Overcome data barriers and build credibility and certainty in product direction
Prove your value proposition to clients, and your right to win with investors
Assess and understand core product fitness, driving continuous excellence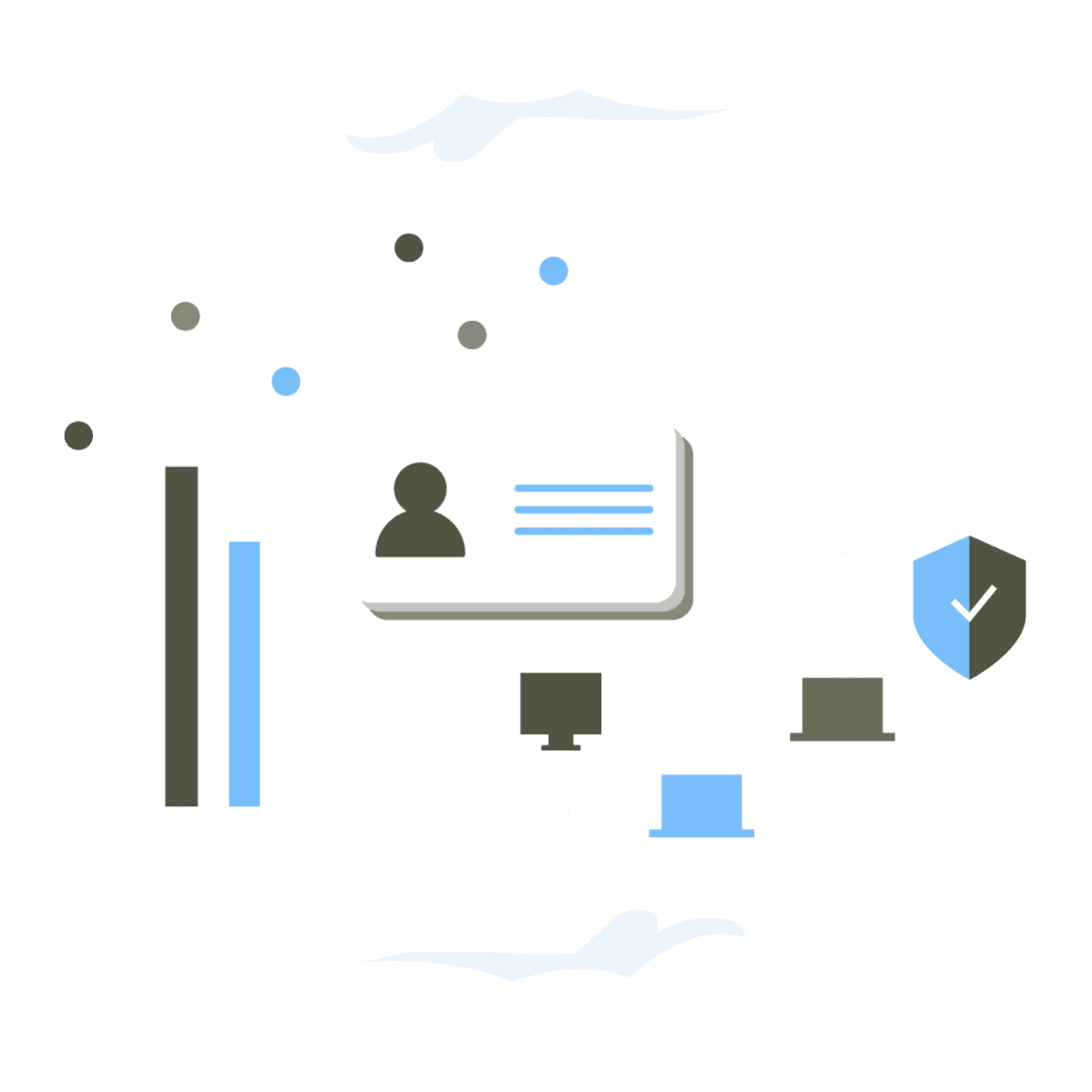 aizle methodology
Generated through Agent Based Simulation, we model the real world populated with artificial 'Agents', and create synthetic data based on their behaviour.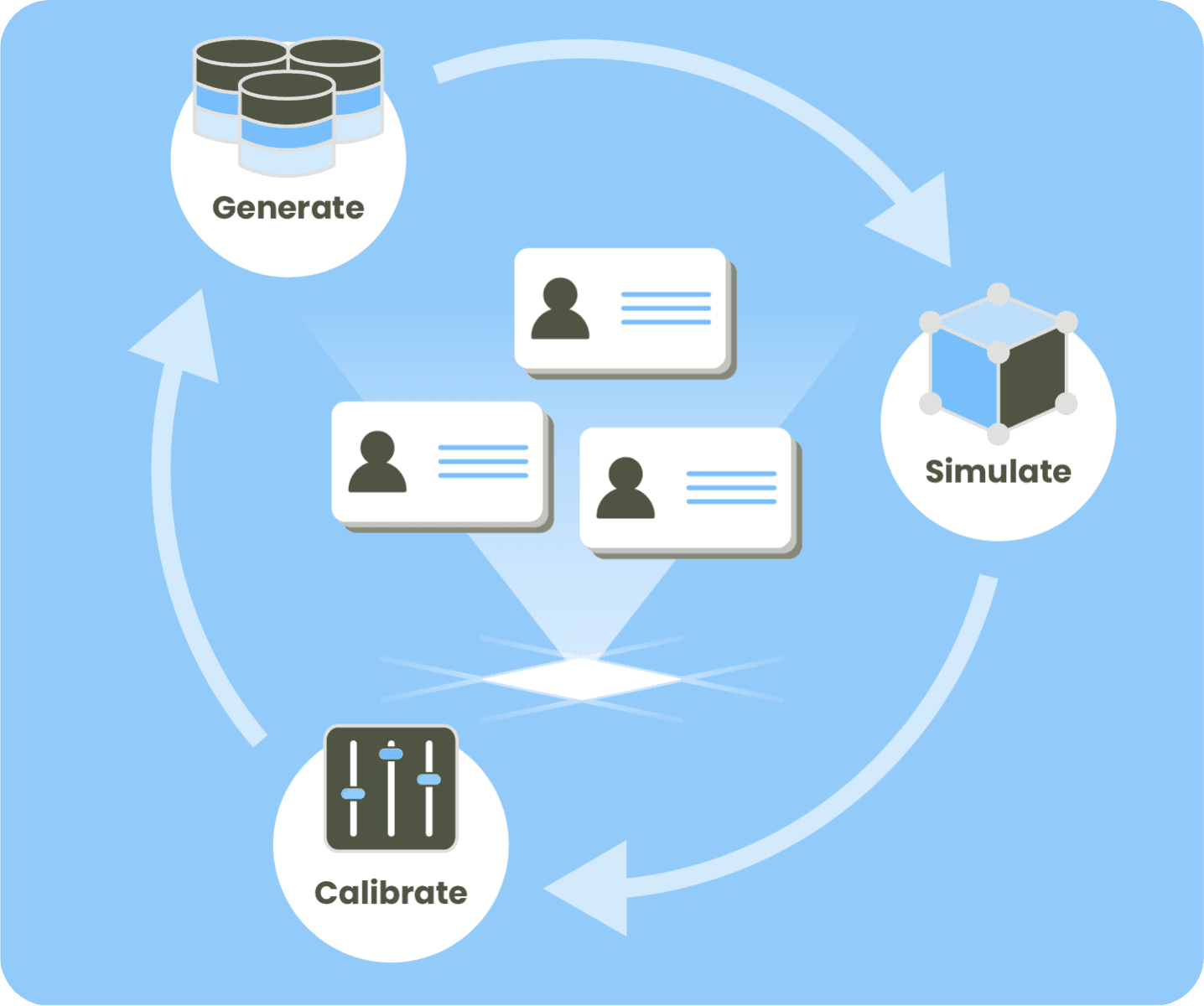 aizle synthetic data generation is a simulation approach, using agent-based modelling to generate high utility, zero privacy, ready-to-use datasets. The modelling begins with the generation of synthetic agents and businesses within a framework of rules and patterns, such as jobs, salaries, families, relationships, schedules, budgets, bank accounts, preferences, and property.
Data is the core building block needed to build a prototype and test our models. But when the data doesn't exist or is hard to share, it can stifle the pace of innovation, adding time, cost and risk to the process. Working with synthetic data from Smart Data Foundry has unlocked this puzzle and helped us to accelerate and assess our proposition development, meaning we can get to market quicker.
Chief Technology Officer
Emerging UK Fintech
This TechSprint was particularly exciting because it broke new ground in terms of achieving ambitions set out in our Data Strategy. The FCA, PSR and Smart Data Foundry collaboration on the provision of ground-breaking synthetic data sets, which provided the sprint teams with access to synthetic & pseudonymised personal data, bank records (from, transaction data, Telcom data, including text/call records, as well as multiple types of synthetic fraud in the data which covers both the perpetrator and victim.
Jessica Rusu, Chief Data, Information, and Intelligence Officer
FINANCIAL CONDUCT AUTHORITY
Interested? Let's talk
Get in touch to simply find out more, or we can discuss how aizle could assist your product development. With flexibility available in the content, application and pricing, a conversation is a great way to start boosting innovation with aizle.
Get in touch